Haonan (Tom) Lin, DPM, AACFAS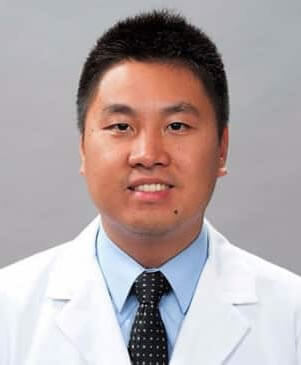 Haonan (Tom) Lin, DPM, AACFAS
Dr. Haonan (Tom) Lin DPM, AACFAS, is a board-certified podiatrist practicing at Houston Foot and Ankle Care. Dr. Lin graduated from UC-Berkeley, where he majored in Molecular and Cell biology. Dr. Lin received his Doctorate of Podiatric Medicine (DPM) with honors from Dr. William M. Scholl College of Podiatric Medicine in Chicago.
While enrolled, Dr. Haonan Lin was recognized for conducting research on biomarkers of diabetes. He was also a member of the National Podiatric Honor and Service societies. After podiatric medical school, Dr. Lin moved to Houston where he completed his residency at HCA Houston Healthcare West, and trained at HCA Houston Health Care System and Memorial Hermann Health Care System. During residency, he performed many forefoot and complex rearfoot and ankle reconstructive surgeries, foot and ankle trauma surgeries (Internal/External Fixation). He was also trained in Limb Salvage, Sports Medicine, and Diabetic Wound Care.
Dr. Haonan Lin now joins Dr. Maislos at Houston Foot and Ankle Care. His philosophy of treatment is to help every patient in meeting their needs individually and develop a tailored treatment plan based on the each patient's needs. He also believes in educating patients on their ailments to support their recovery. Dr. Lin treats the foot and ankle related pathology, including ingrown toenails, bunions and hammertoes, heel pain, flatfoot and ankle deformities, foot and ankle arthritis, sports related injuries, trauma injuries, and diabetic wounds. He is fluent in Mandarin.
Dr. Haonan Lin is excited to settle and raise his new family in Houston. In his spare time, he enjoys cooking ethnic foods with his wife, exploring the world, hiking and running, listening to and discovering new music, as well as spending time with his newborn son.
If you or someone you know is in need of expert foot care, call Houston Foot and Ankle Care at (713) 541-3199 to schedule an appointment with Dr. Haonan Lin. Houston Foot and Ankle Care offers two convenient locations to serve you, with appointments available on Saturdays and extended hours on Wednesdays.
Dr. Lin is fluent in Mandarin.